Seth Goldman
Co-Founder
Seth partnered with Montgomery County Councilman, George Leventhal, to co-found Bethesda Green in 2008. He is the Co-founder and TeaEO-Emeritus of Honest Tea and the Executive Chairman of Beyond Meat.
George Leventhal
Co-Founder
George co-founded Bethesda Green in 2008 with Seth Goldman. George is an at-large member of the Montgomery County Council. He chairs the council's Health & Human Services and the Planning, Housing, & Economic Development Committees.  George connects Bethesda Green with the public sector and with the needs of the county's communities.
Stu Dalheim
Board Chair, Board
As President of the Shareholder Advocacy Program at Calvert Investments, Stu brings his expertise in sustainable and responsible investment to the BG Board.
Jane Brooks Horn
Treasurer
As a partner at  Raffa, P.C., Jane specializes in ministering to the needs of entrepreneurs and their business entities by providing needs-based consulting services.
Michael Borkowski
Vice-Chairman
Co-Chair of Incubator Committee
Michael founded and manages  Community Power Group. He helps stakeholders to evaluate, develop, and manage of long-term, renewable energy projects.
Chris Brown
Co-Chair of Community Engagement Committee
Board Member
Chris is the Director of Sustainability at Federal Realty Investment Trust. He leads sustainable development and management with innovative projects.
Richard Boly
Board Member
Richard serves as the Principal at Beaurichly, a boutique ideas agency that ideates dreams up and delivers creative solutions for clients such as the World Bank, the IMF, and the Inter-American Foundation.
Ari Ghosal
Board Member
As Counsel at Whiteford, Taylor & Preston, LLP Ari transactions and a full range of business, corporate, and employment issues. Ari expands our business-community outreach.
Kenneth Hartman-Espada
Board Member
Kenneth is the Director of the Bethesda-Chevy Chase Regional Services Center, where he has cultivated considerable experience in navigating the public service sector and streamlining communication.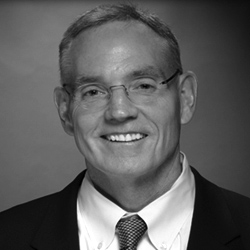 Kevin Lowndes
Board Member
Kevin is the Director of School Support and Improvement of High Schools at MCPS. In this role, he supports schools with the aim of improving the quality of classroom instruction.
James Martinko
Board Member
Jim is the Office Managing Partner at CohnReznick's Bethesda Office. He provides insights from his experience with the surrounding communities to Bethesda Green and its Be Green Hub companies.
Mary O'Connor
Co-chair, Fundraising Committee
Board Member
Mary is the Vice-President of Development and Partnerships for Rails-to-Trails Conservancy. As the leader of the organization's fundraising and partnership development team, Mary provides valuable insight into conservation fundraising to the Board.
Amita Shukla
Board Member
Amita is an author and the founder & CEO of Vitamita. She is an innovator and entrepreneur focused on creating transformative solutions to unleash the potential of human health and well being.